Waxing
Estheticians can make it appear that hair growth has slowed, because we use (mostly) waxing techniques to yank those little guys out by their roots — once they recover from the abuse, hairs have farther to travel in order to reach beyond the skin's surface. It's enough of a slowdown to keep you (somewhat) hair-free longer…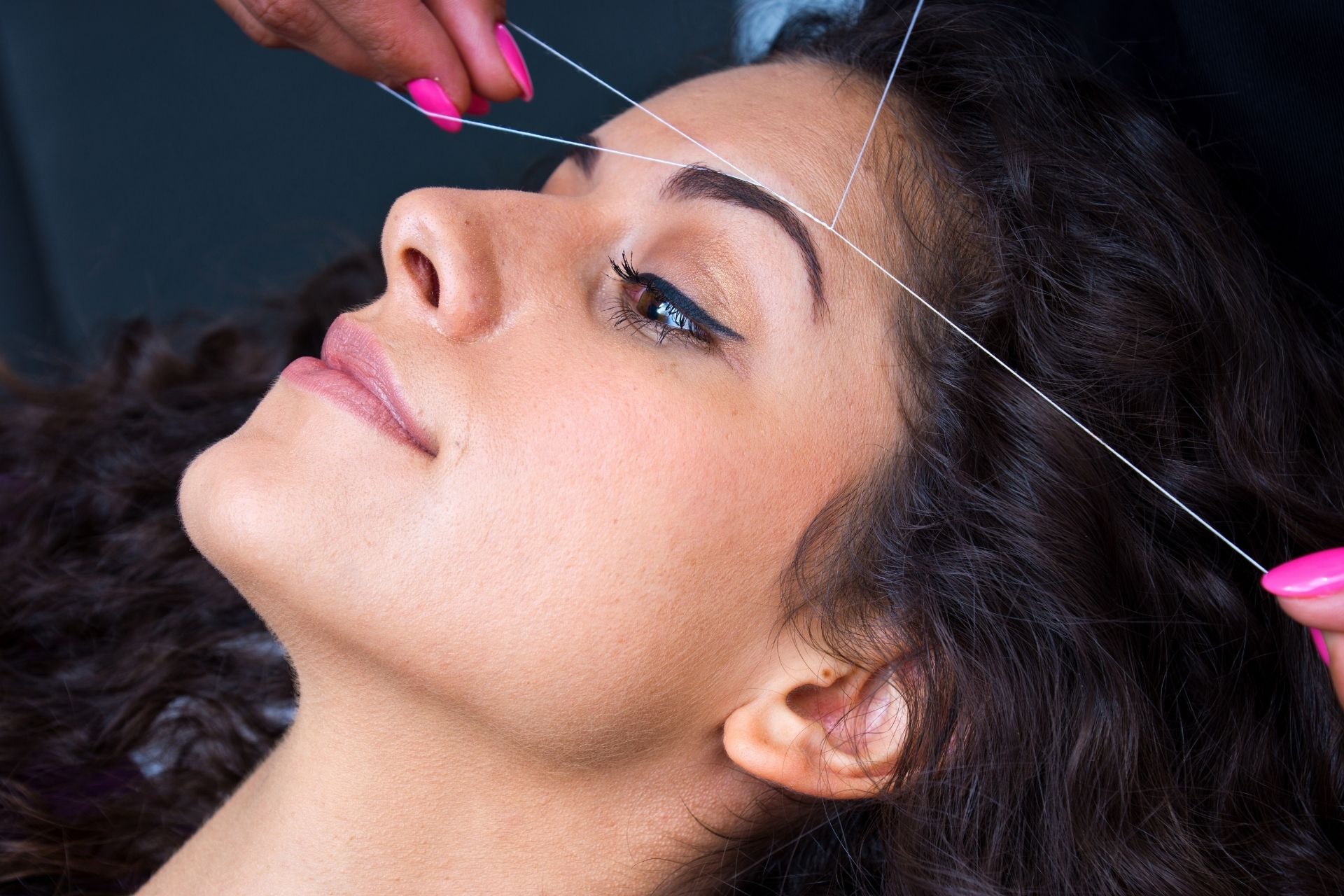 Threading
Perfectly shaped eyebrows enhance your features and frame your face. Let our estheticians help you find the perfect to enhance your features and frame your face. The length, shape and arch of your eyebrow will all be taken into consideration when professionally shaping your eyebrows…
Hair Cut
Whatever haircut you're looking for, you're sure to find it at Salon Vivah. Choose from a wide range of the latest fashion styles or go for something classic. Refresh your current look or go for something completely new. It's up to you. We know all of the latest trends and techniques, and we even offer a free consultation.
Hair Color
Considering a completely new style is one thing but how else can you add zing to your locks? Choosing a hair colour can be one of the most difficult decisions you have to make if you're thinking about reinventing your look. But with Salon Vivah, you're in the right pair of professional hands.
Hair Styling & MakeUp
Before I started doing makeup, I thought "We all do our own makeup every day, what difference does it really make to have a professional do it?" Same goes with hair. What difference does it make if I already know …
Facials
Spa facial treatments are designed to give you the experience you are looking for whether you wish for facial rejuvenation, deep cleansing or simply relaxation. Each facial skin treatment is customized and unique. We have created a calm, comfortable and private setting for your relaxation and revitalization.
Indian Head Massage
Indian Head Massage is a sequence of movements that uses a flowing sequence of non-invasive, relaxing and rhythmic movements that primarily focus on the top half of the body. It is very effective …
Thank-you Salon Vivah for ALL my good hair days! I am so grateful and happy that you can fix all the damage I do to my poor hair. I walk out of your salon feeling like a new person every time! The atmosphere, great conversation and let's not forget the scalp massage puts me in such a state of relaxation…I love it…I promise to try and not fall asleep again…lol
Pam at Salon Vivah makes my hair soft shinny and beautiful. I highly recommend her. She does drop in as well.
Located in downtown Abbotsford with great parking. Tell her Suzanne Sent you.
Angela Brittain your turn is next.
Just love my new cut and highlights.
Pam did an amazing job of finding a style that suits my face shape a skin colouring.
Highly recommended!